PROSTEP live at PTC LiveWorx 2017 in Boston
At this year's PTC LiveWorx, PROSTEP AG joined forces with their US subsidiary PROSTEP Inc. to showcase their credentials as specialists for secure data exchange, PLM integration and migration and for PLM/IoT integration. With more than 5,000 attendees, the event at the Boston Convention and Exhibition Center was the biggest ever. At the same time, it was a clear statement of commitment to its partners on the part of PTC, even if the exact role these partners will play has not been fully defined in all areas.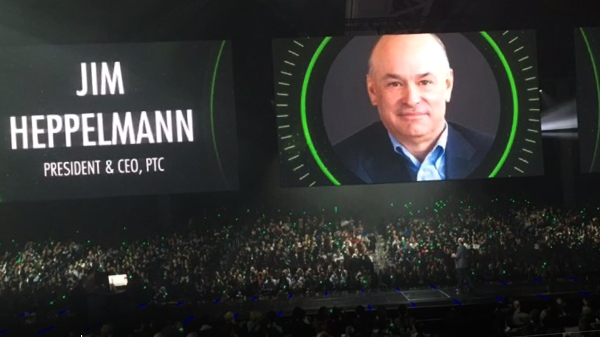 PTC LiveWorx 2017 represented a commitment not only to PTC's partners but also to PLM. This was underscored by PTC's CEO Jim Heppelmann in his keynote address on the very first morning. Together with Bosch Rexroth, he gave a live demonstration of how a Bosch product could be controlled throughout the lifecycle using the PTC tool suite. The central platform for provision and analysis of the information was, of course, the IoT platform ThingWorx. But Heppelmann constantly returned to traditional Creo and Windchill users to guide them on a journey from classic CAD and PDM/PLM through optimization of product attributes, simulation and analysis, 3D printing and right up to the Internet of Things (IoT), augmented reality (AR) and operation and service.
PROSTEP is well positioned to accompany PTC's customers on this journey. One thing that attracted considerable attention in Boston was our demonstrator showing the integration of the IoT platform ThingWorx with PLM and ERP systems such as Teamcenter, Enovia or SAP. This lends support to PTC's vision, a vision in which PLM is only really able to provide end-to-end support for the product lifecycle when it is linked to the real world of the product.
More clearly than last year, PTC showed that it is their intention to continue to pursue the idea of end-to-end PLM with IoT. This was underscored by the event's slogan, "Physical and Digital Convergence", which is also reflected in PTC's new logo. At the same time, many products will be brought together under the ThingWorx brand: For example, Vuforia Studio is to be renamed ThingWorx Studio and PTC Navigate will in future be marketed under the name ThingWorx Navigate.
By Peter Pfalzgraf
Original Article by PROSTEP AG​